A.T. Boyle is the author of The Typing Man, shortlisted in the Mslexia awards from over 2,000 entries. The published story morphed into a devised multi-media performance at the Bluecoat arts centre and a perambulation through L1 shopping centre with an audience of over 8,000 people.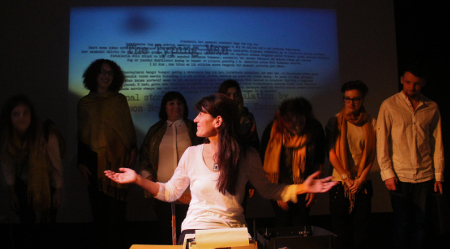 Click here for more insights into The Typing Man and the Typing Woman drama.
"There's a small but powerful story hidden in The Typing Man – the woman's story that lies within. There is also the story of the relationship between Fıstıkçı and The Typing Man. This story has impressed me. Alison has greatly captured the city, the spirits of the city, surrounded by hustle and bustle. She has reflected the rhyme of the city like an Istanbulli, a place where she truly belongs. The mood of the city is nicely written. It's a moving saddening love story filled with lively characters from around Istanbul. The writer narrates the story so well that it inspires the reader's curiosity." Jale Sancak
Jale Sancak is President of the Istanbul Galatapera Culture and Arts Foundation. She writes and performs with Kara Kutu Tiyatro.
Jale was awarded the Haldun 2001 Taner Short Story Prize, the 2014 Duygu Asena Novel Award, and the 2018 Attila Ilhan Novel Prize.
A short story written for radio by A.T. Boyle was placed in the final twenty of 1,700 submissions to BBC Radio 4's Opening Lines competition. A co-authored novel with Terry Boyle and related exhibition at the People's History Museum in Salford enabled experiences of the North of England's artificial textile industry to be shared more widely.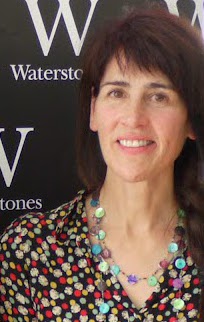 Alison was founding and managing editor of a BBC magazine with weekly sales of 60,000 copies. She has worked as a publisher of books and digital in London, Cambridge, Bath, Oxford (Kar2ouche/UCL), and written extensive magazine content, launching online children's book reviews for Orange.
Findings from a Master of Science in Education, Technology and Society were published alongside Michael Rosen in the inaugural eJournal of the University of Winchester.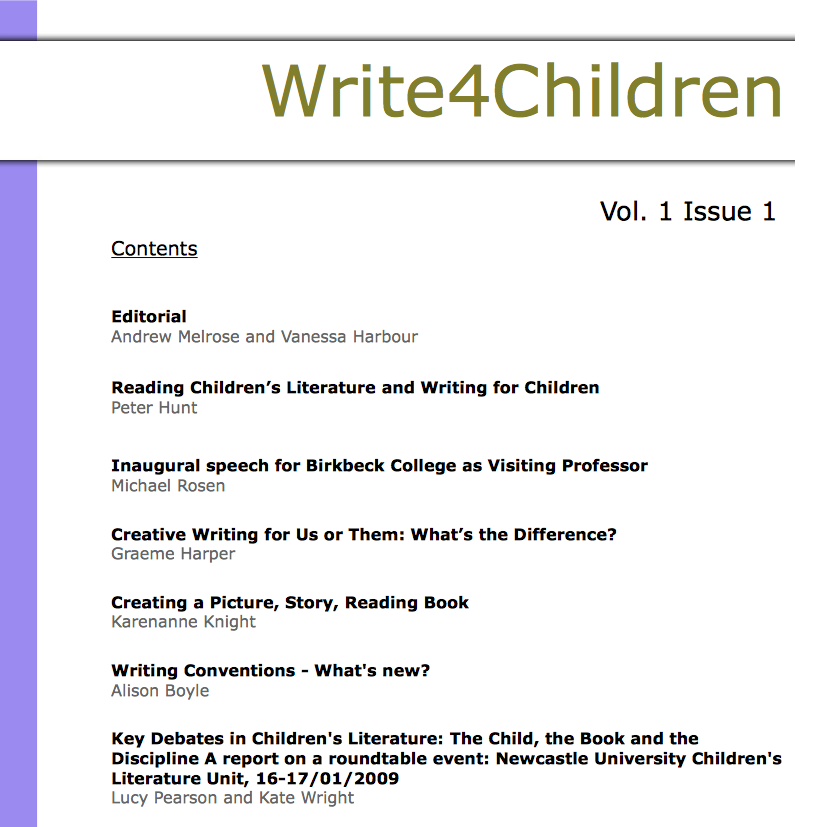 Writing Conventions – What's new? was awarded a Distinction by the University of Bristol in 2009. This research investigated the use of online social networks for in-depth commentary on fiction.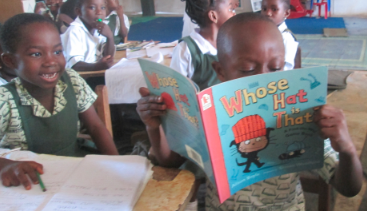 Below is a selection from over fifty children's books, some published under a pseudonym: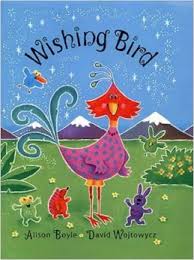 The idea for Wishing Bird began as a biro doodle on scrap paper. It grew into different versions of 'dummy' books featuring cut-outs and flaps and other interactive elements made by the author.
The resulting picturebook about self-esteem published by Puffin features artwork by the illustrator of Rumble in the Jungle.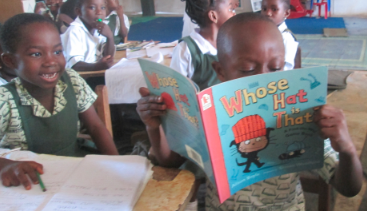 Children at the Juliet Johnstone school, Tafo, Ghana.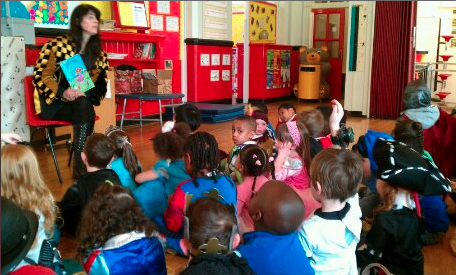 World Book Day in Blackley, Greater Manchester, with Wishing Bird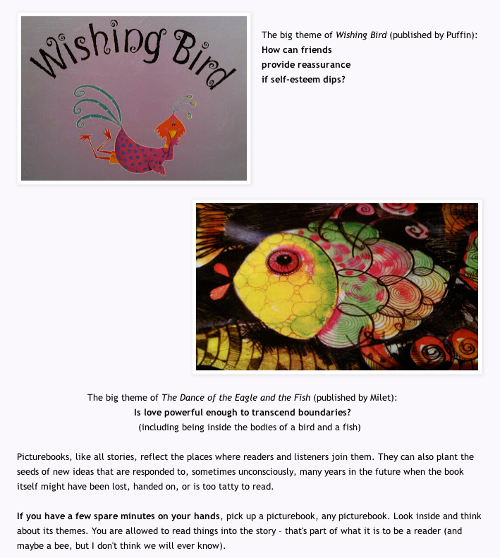 Blog post 1 The world was different back then
Authors Electric an independent e-publishers' network.

Blog post 2 Why We Write 
Click to read more…
Blog post 3 – Bee-rocracies & Hierarchies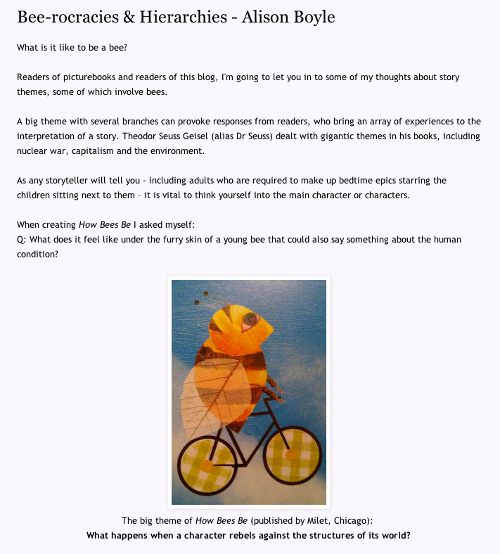 Click to read more…
a page from the story How Bees Be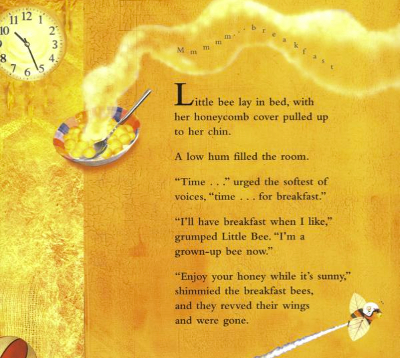 Review of The Dance of the Eagle and the Fish: 'A terrific story… with a timeless quality' (School Librarian magazine)

 Outsideinworld review