Artificial Silk creates space for the imagination. By connecting people, places and objects we find new ways to understand the past and forge cultural superhighways in the present.
Events at Leek Arts Festival 2023


Imagine an Object…
Be inspired by a creative writing session from Artificial Silk in the snug surroundings of Spout Brew House in Leek.
Date: Thursday 27th April 2023
Time: 6.30 – 8.00pm
Venue: Spout Brew House, 70 St Edward Street, Leek ST13 5DL
£10 Tickets include a
book
with a short story set in Istanbul and writing tips (cover price £8.00).
Buy your tickets from Spout Brew House: 70 St Edward Street, Leek ST13 5DL (cash only please)
For the session bring along an object that means something to you and something to write on.
 –––––––––––––––––––––––––––
Objects of Love…
This creative writing session by Artificial Silk in the gorgeous garden of The Silk House Hotel will delve into the ways objects can inspire us.
Date: Tuesday 23rd May 2023
Time: 2.00 – 3.30pm
Venue: The Silk House Hotel, 64 St Edward Street, Leek ST13 5DL
(in case of inclement weather, our writing space is covered)
£10 tickets include a
book
with a short story set in Istanbul and writing tips (cover price £8.00).
Buy your tickets from Leek Tourist Information desk: 1st floor, Nicholson Museum and Art Gallery, Stockwell Street, Leek ST13 6DW.
–––––––––––––––––––––––––––
The Typing Man book is included in the £10 event tickets. Read more about the story and its adaptations here.
Take part in exObjects 2023 online
Choose an object and write about your connection with it. If we look closely and use our imaginations, we can find new and hopeful ways to look at the world. Find out how to create your own exObject by clicking here.
–––––––––––––––––––––––––––
Read some of our exObjects so far: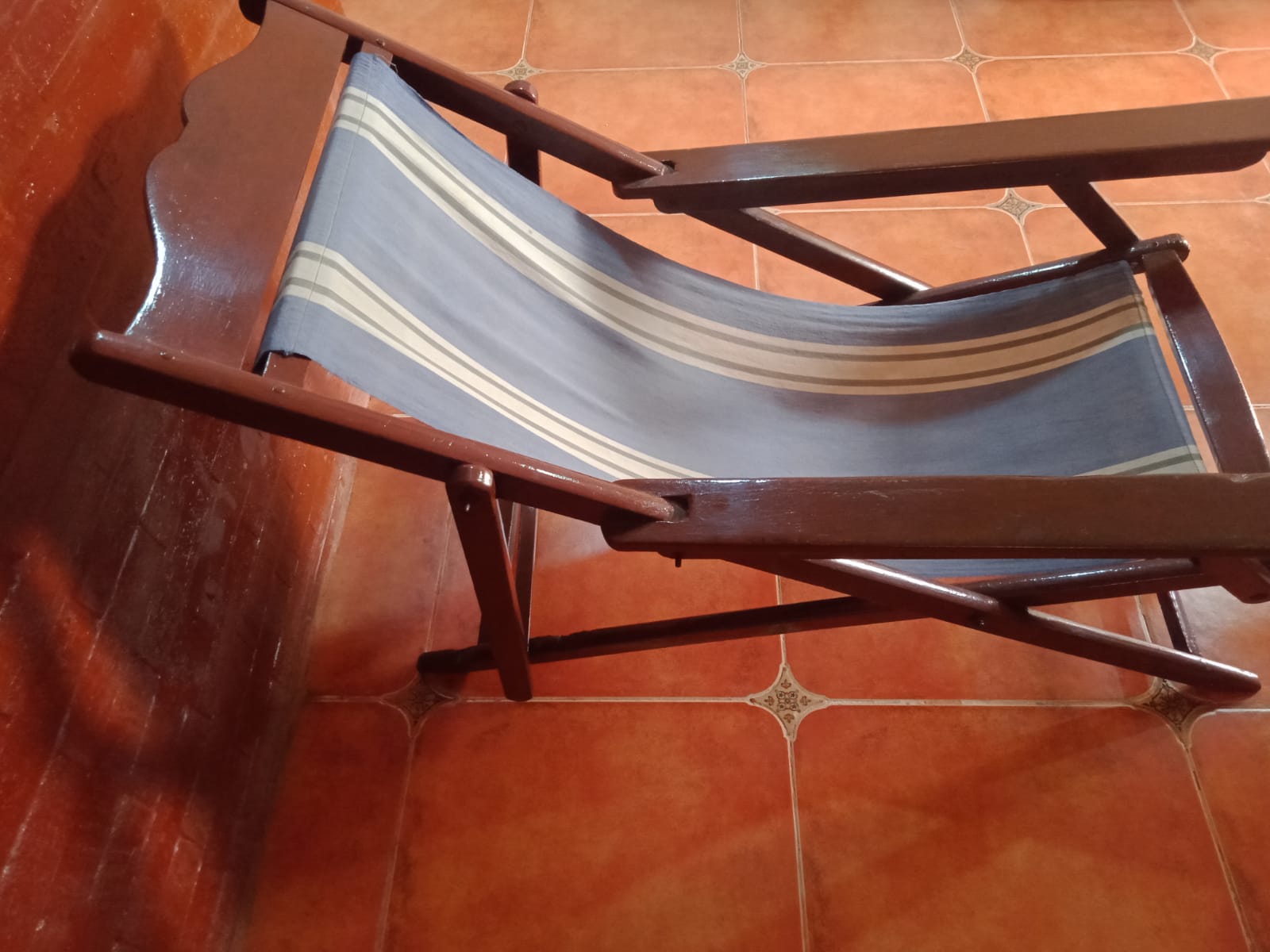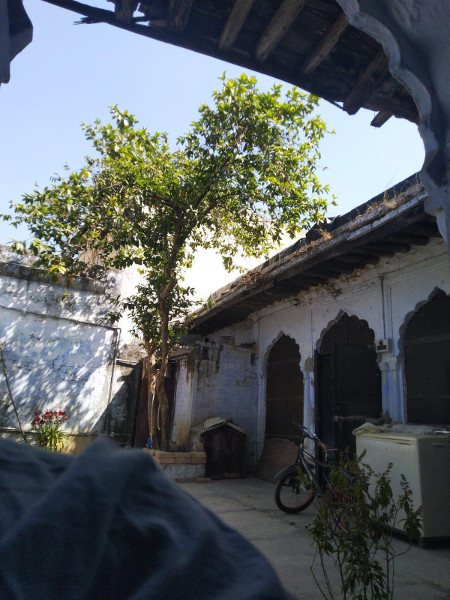 'While Losing' by Areeba Husain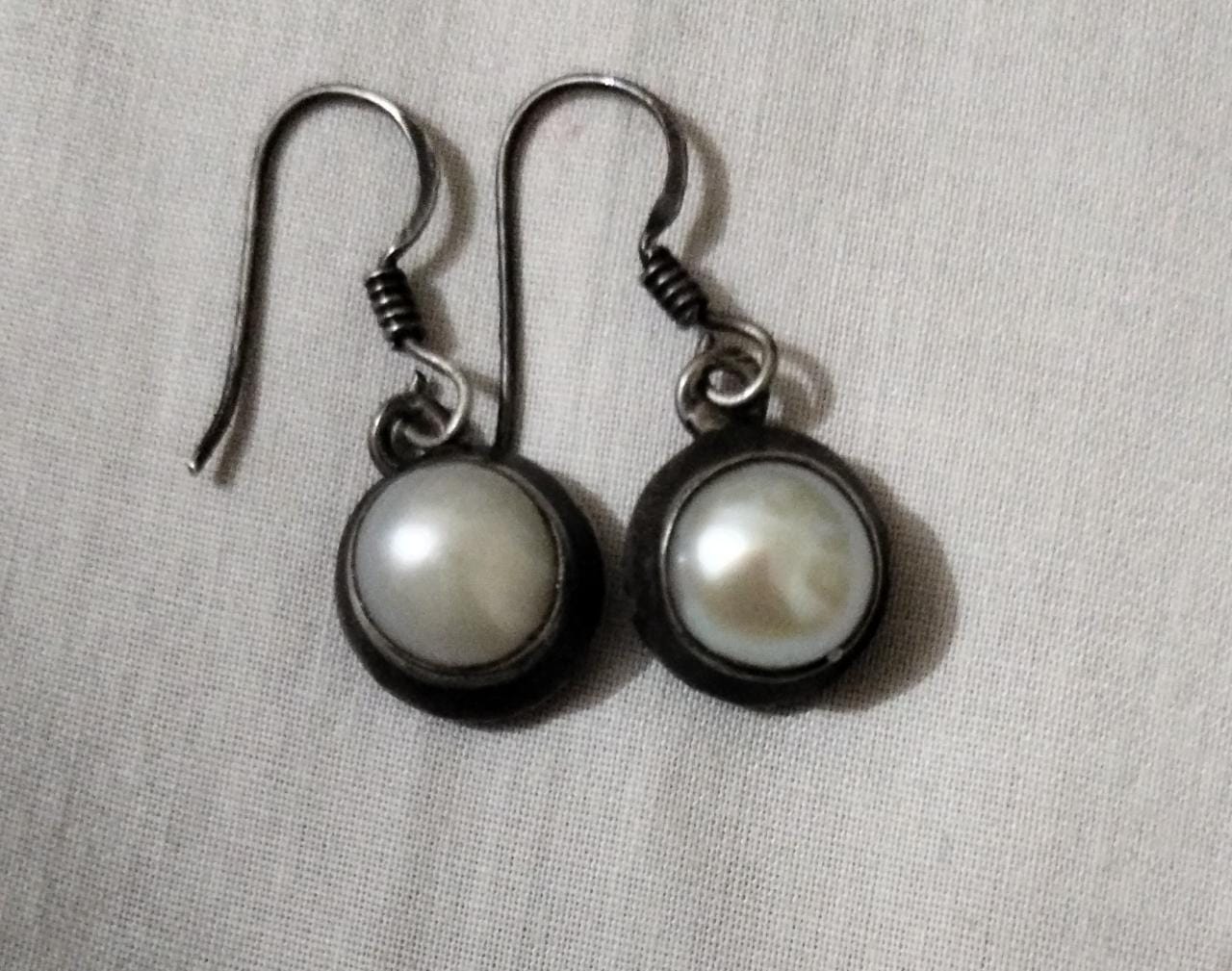 'Akhil's BlackBerry, our treasure' by Uday Vijayan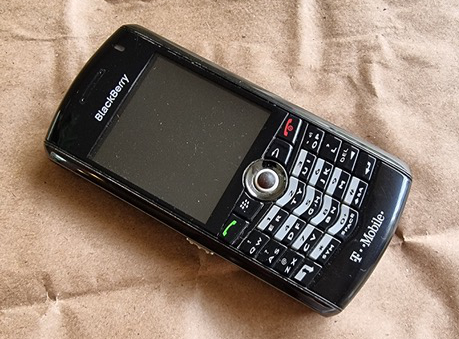 'Dancing skirt' by Mahboobeh Rajabi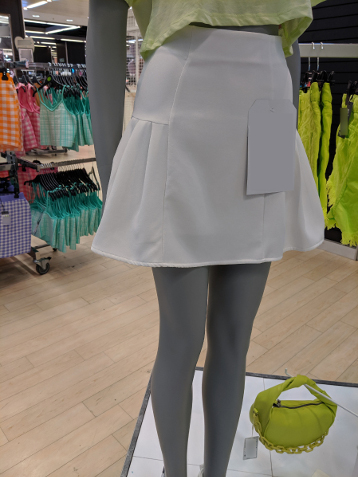 'It's Another Kind of Love' by Jayshree Tripathi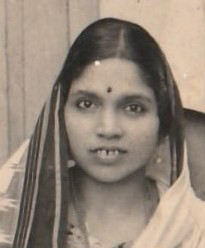 'Exercise Book' by Dr Ailsa Holland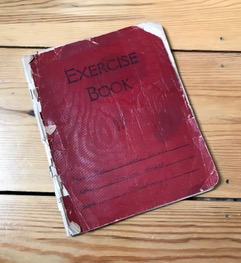 'My Home and Garden' #3 by Devasiachan Benny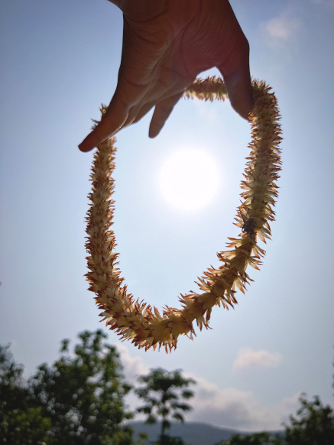 'Lost Garden of a Lost House' #2 by Devasiachan Benny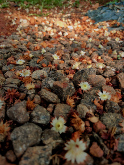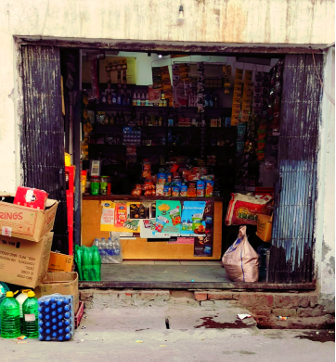 'Keys of a Lost House' #1 by Devasiachan Benny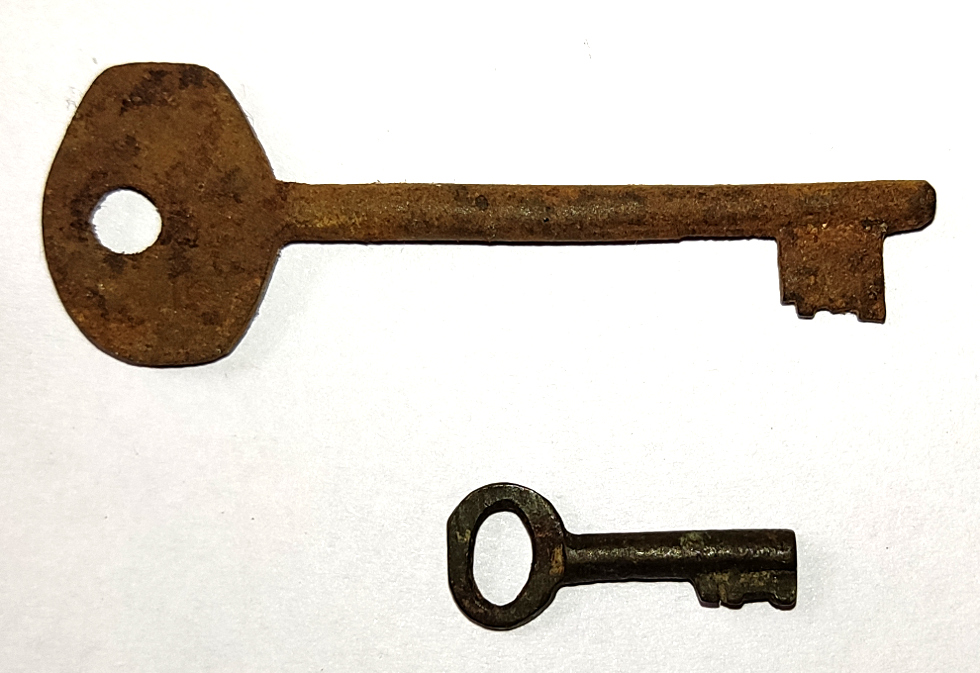 'Pewter-covered Box' by Dr Ailsa Holland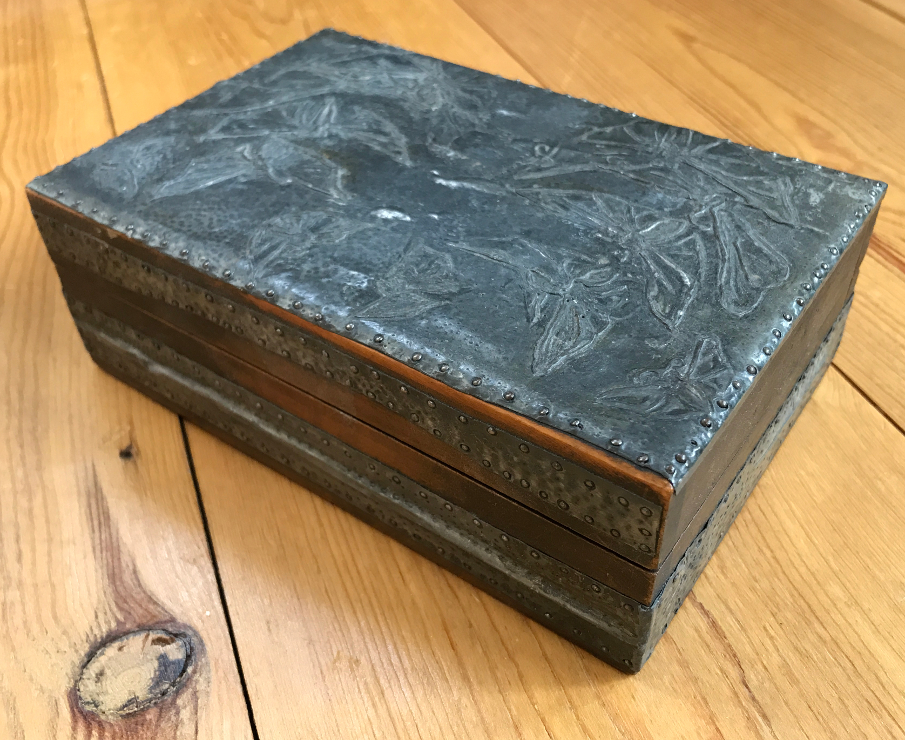 'A Brief History of Cars' by Afreena Islam-Wright

'Baseball Cap' by Sandra Mangan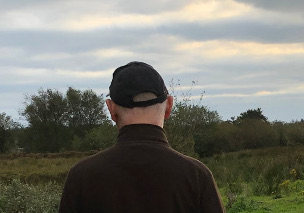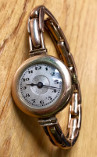 and more…
________________________
What is artificial silk?

Artificial silk is also a fibre made from wood pulp that is made into threads, or filaments, that can be given different colours and woven into material. Other names for it are rayon or viscose.
Filaments made in Lancashire from wood shipped from Scandinavia were formed into silk parachute canopies, sanitary pads, clothes for M&S and much, much more.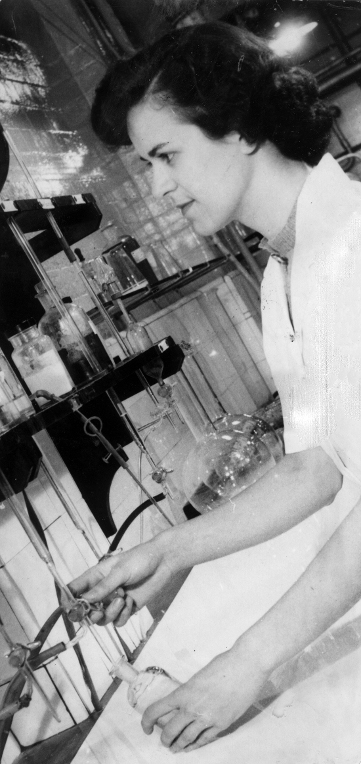 Across four decades these filaments were sold all over the world, from 1939 when the Courtaulds Preston factory opened, to its closure with the loss of 2,600 jobs.
The machines were shipped from Preston to India in 1980, extending their life. Eighty years after that factory opened, the artificial silk made there has not lost its strength, sheen or vibrancy.
Jean Boyle pictured in 1951 doing titrations in the laboratory of Courtaulds factory, Lancashire
Find out more here.
Terry Boyle recorded: Preston's viscose lab, a story about the titration bench…
Read Jean Boyle's Other lives obituary published in The Guardian on 10th February 2021.

Minds Turn to India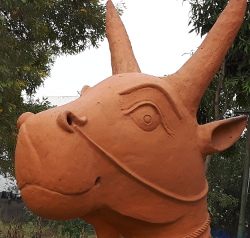 (terracotta animal, Ministry of Culture, Mysuru, southern India)
Shy to be photographed and shuftied to the front by his camera-less father, who asked us to take the photograph, the boy in the purple waistcoat appeared less comfortable than the girls. The shiny Elvis trousers and waistcoat selected to be grown in to, the big green hair decoration and yellow flip-flops were radiant against the backdrop of the Jaganmohan garden fountain.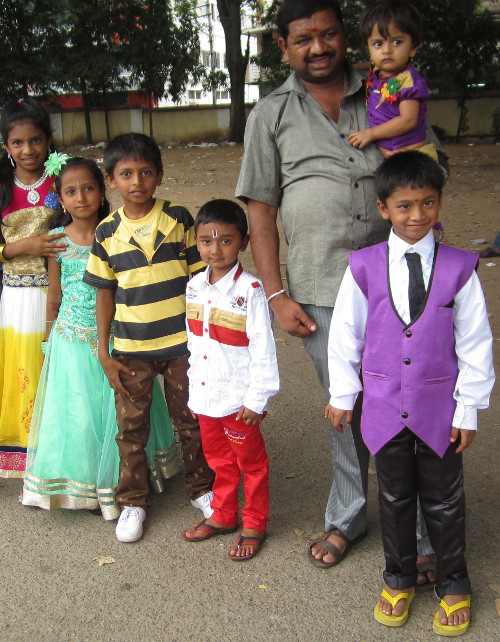 A little further down the Mysuru road, the Wellington Building, home for two years (1799-1801) of the future Duke of Wellington, is now run by the Ministry of Culture's Indira Ghandi Rashtriya Manav Sangrahalaya.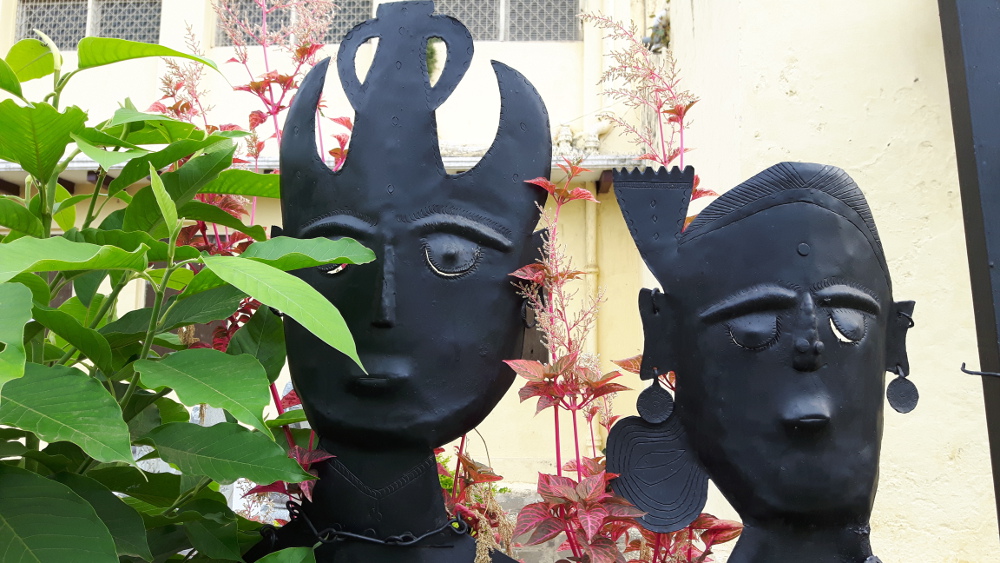 The curators in this heritage centre have sympathetically housed amazing ironwork, terracotta and basketware to celebrate the bold craft and artistry of many tribes across India.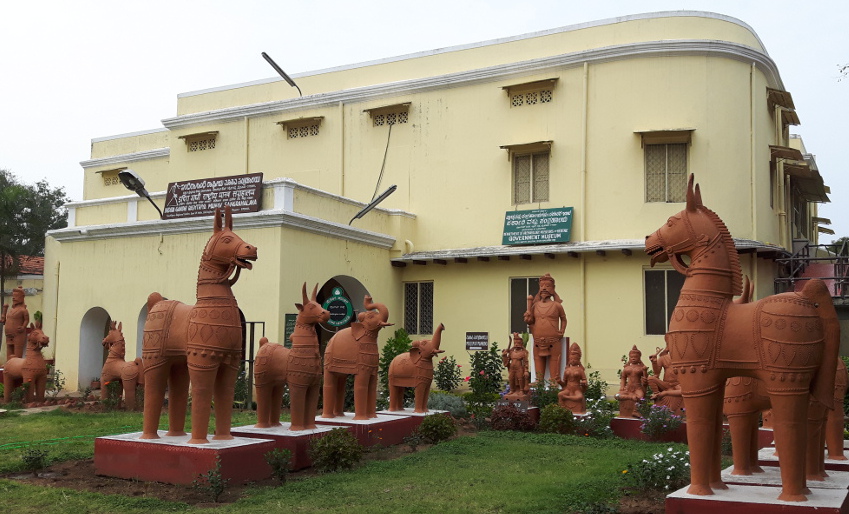 Further east, in Chennai, books are being digitised by the Madras Literary Society. Their display, and call to adopt a book, stood out in the gardens of Chennai's Literature Festival.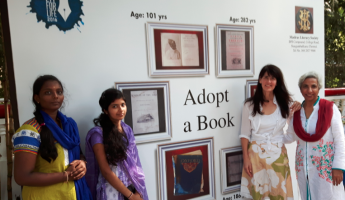 And in Salford a giant window display at the People's History Museum connects textile shades made in Northern England with Indian factory workers.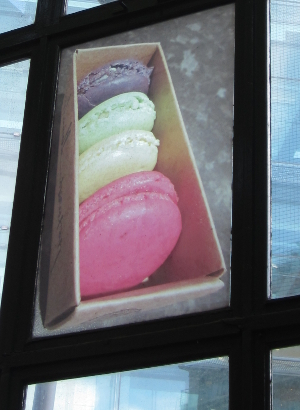 Engine Room window at the People's History Museum,
in the textile exhibition linking India and England

The object below was seen up close in Mysuru's heritage centre. It will not be forgotten.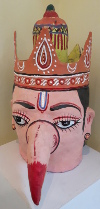 "Finding new ways to understand the past
and forge cultural superhighways in the present."
Join the conversation on Twitter
@papercroissant
@exObjects