Artificial Silk represents resilience and the creation of space for the imagination.

(filaments of artificial silk made in Preston, northern England)
Minds turn to India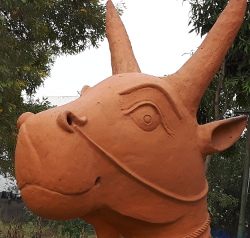 (terracotta animal, Ministry of Culture, Mysuru, southern India)
Memories of a trip to the southern tip of India were revived by seeing a newspaper article and hearing BBC World Service interviews.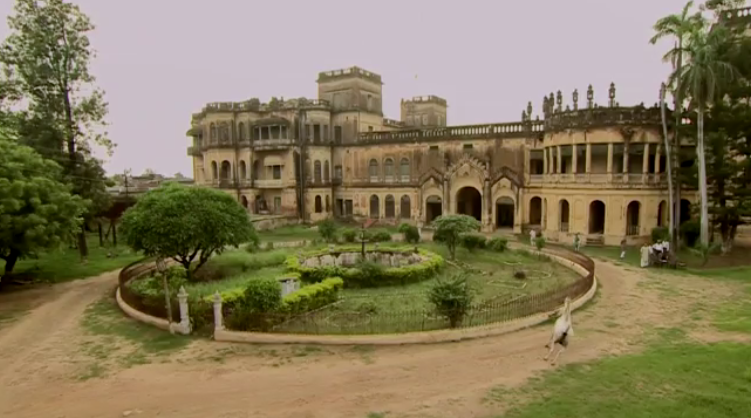 A crumbling palace in Lucknow in northern India is shown in the above image from a BBC Witness film, where Raja of Mahmudabad recalls WB Yeats' poem about forgotten beauty. He tells BBC online magazine that he's 'drowning in a beauty that has long since faded from this Earth.'
In Mysuru in southern India, within walking distance of the pristine and grander Mysore Palace, sits Jaganmohan Palace and Art Gallery. It has a similar front aspect to the Palace of Mahmudabad with its circular garden and driveway. In 2016 it was brought alive by the sharp purple of a boy's first formal outfit.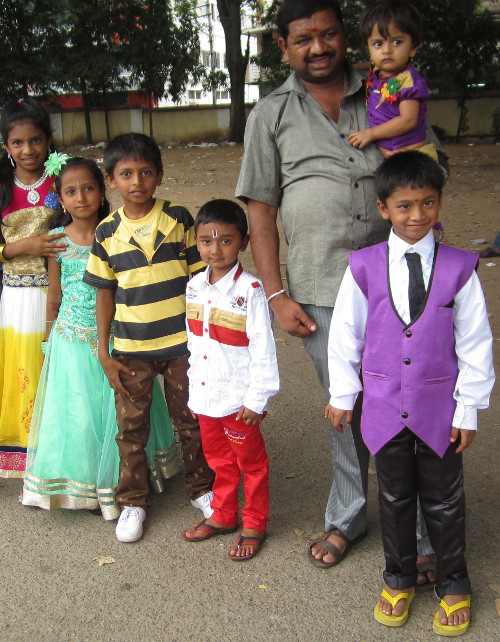 Shy to be photographed and shuftied to the front by his camera-less father, who asked us to take the photograph, the boy seemed less comfortable than the girls. The shiny Elvis trousers and waistcoat selected to be grown in to, the big green hair decoration and yellow flip-flops were radiant against the crumbling backdrop of a cracked Jaganmohan garden fountain.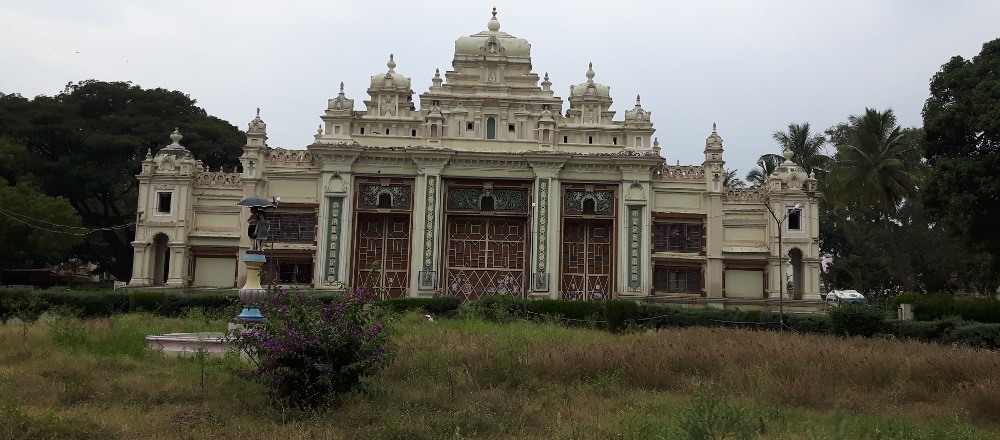 Here, art has merely been migrated into the grand old buildings, and the little ticket kiosk, scuffed paintings and chipped sculptures are gathering dust.
A little further down the Mysuru road, the Wellington Building, home for two years (1799-1801) of the future Duke of Wellington, is now run by the Ministry of Culture's Indira Ghandi Rashtriya Manav Sangrahalaya.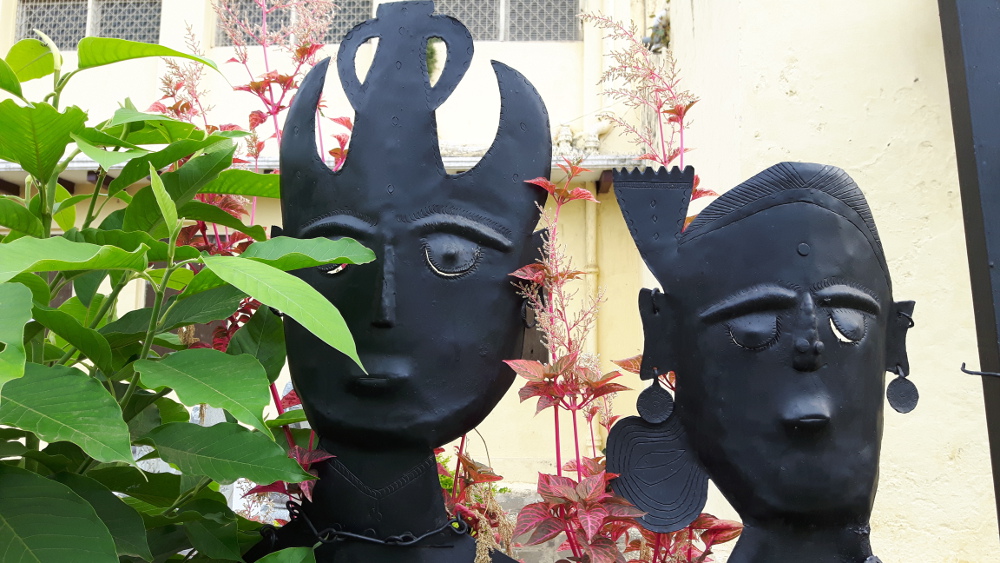 The curators in this heritage centre have sympathetically housed amazing ironwork, terracotta and basketware to celebrate the bold craft and artistry of many tribes across India.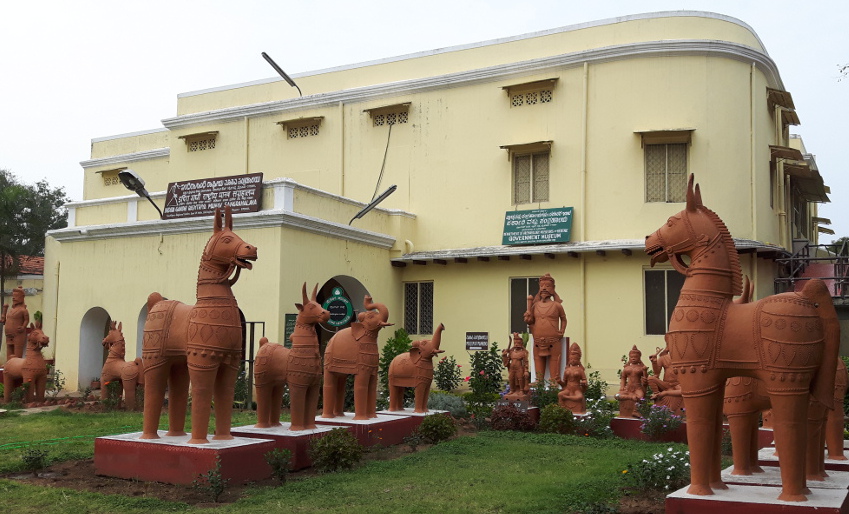 Further east, in Chennai, books are being digitised by the Madras Literary Society. Their display, and call to adopt a book, stood out in the gardens of Chennai's 2016 Literature Festival.
Digital public art from Invisible Flock forges cultural superhighways.
Engagement with arts and culture through digital technology requires fewer bricks and mortar, where projects such as DUET forge tangible connections between the North of England and India. But the object below in Mysuru's heritage centre was seen up close, and will not be forgotten.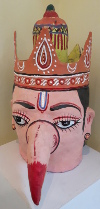 Find out more about what Artificial Silk has made to date.
Read topical thoughts @papercroissant