Artificial Silk is a collection people in the Northwest of England who create, curate, publish and run mixed media projects with global connections.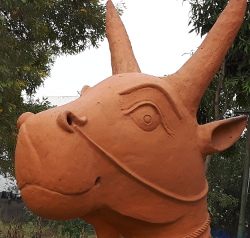 (large terracotta animal, Ministry of Culture, Mysuru, southern India)
Our collected energy in making things is combined in the name of Artificial Silk.
Resilience, revival and spaces for the imagination define our cultural work.

Minds turn to India
Memories of a trip to the southern tip of India were revived by seeing a newspaper article and hearing BBC World Service interviews.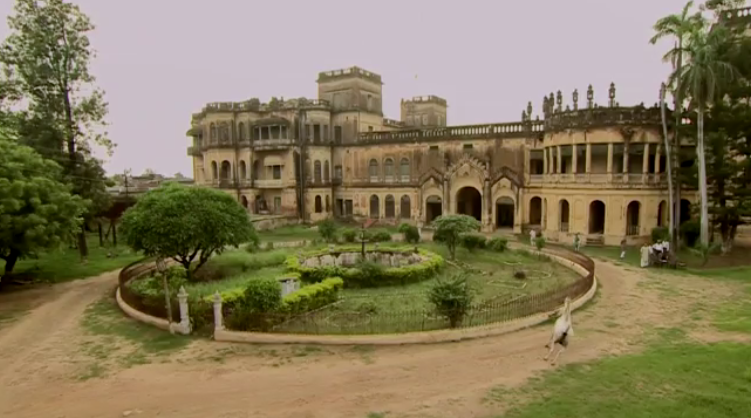 Ownership of a crumbling palace in Lucknow in northern India (above image from the BBC Witness film), hangs in the balance of the courts as it founders under the repercussions of Partition. The Raja of Mahmudabad recalls WB Yeats' poem about forgotten beauty, telling BBC online magazine that he feels he's 'drowning in a beauty that has long since faded from this Earth.' That palace was a feudal estate. Palaces housing the colonial British were equally beautiful and grand, and if their purpose can be modelled to work in today's society, they can sustain.
In Mysuru in southern India, within walking distance of the pristine and grander Mysore Palace, sits Jaganmohan Palace and Art Gallery. It has a similar front aspect to the Palace of Mahmudabad with its circular garden and driveway. In 2016 it was brought alive by the sharp purple of a boy's first formal outfit.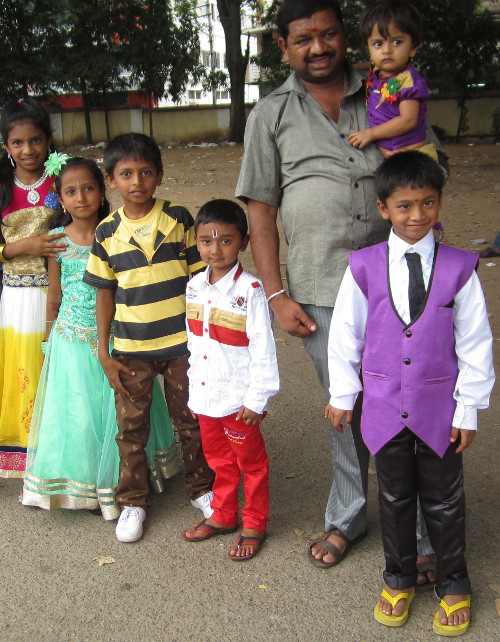 Shy to be photographed and shuftied to the front by his camera-less father, it is possible to read so many stories in to this morphing of old and new. A pristine waistcoat designed for the boy to grow in to, shiny Elvis trousers and the yellow flip-flops are radiant against the crumbling backdrop of a cracked fountain (below).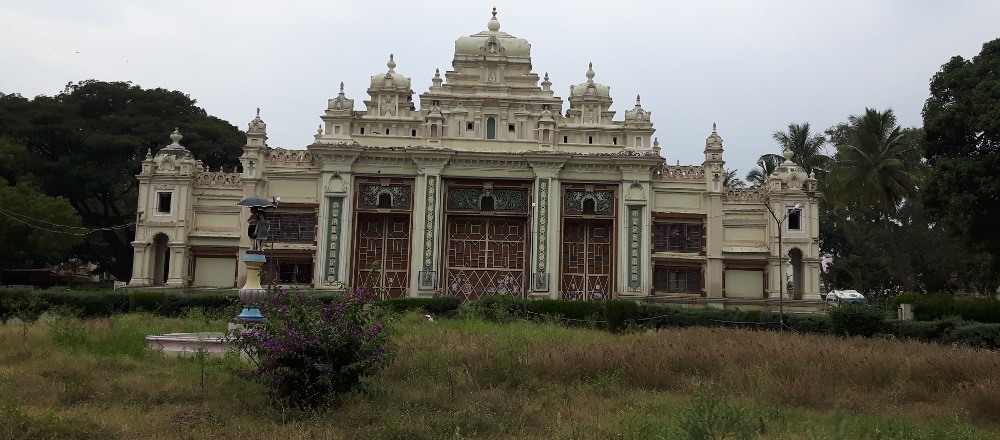 Where art has merely been migrated into the grand old buildings as here, the little kiosk with its ticket seller, ticket checker and at least two security guards protecting the scuffed paintings, chipped sculptures and other dusty objects may be the last structure to survive.
A little further down this Mysuru road is the Wellington Building, home for two years (1799-1801) for the future Duke of Wellington. This two centuries old building made from burnt bricks and lime mortar is now run by the Ministry of Culture's Indira Ghandi Rashtriya Manav Sangrahalaya. It houses amazing ironwork, terracotta and basketware in sympathetic and contemporary ways. Celebrating the craft and culture of many Indian tribes, the artworks speak powerfully to contemporary generations across the world.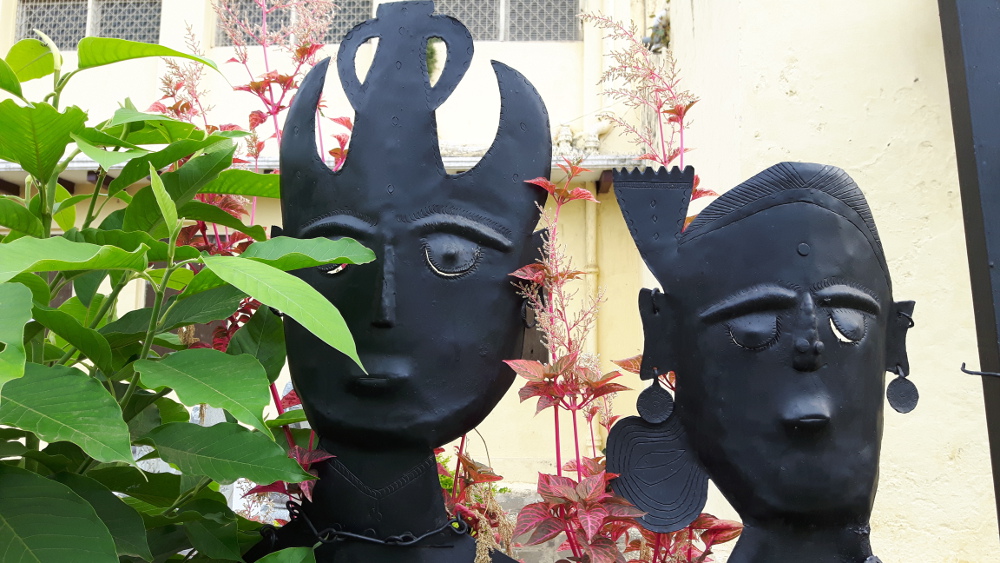 New configurations of India with Pakistan, India with Pakistan and the North of England will continue to inspire fresh perspectives from the cornices of elegant Indian bricks and mortar. A culture of making can help to re-think divides across the years.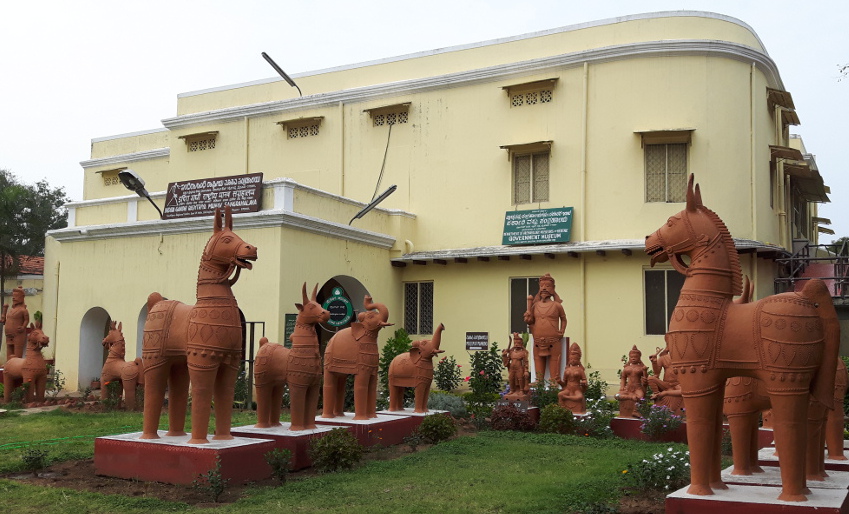 Old books are being digitised by the Madras Literary Society, whose display stood out brightly and freshly in the gardens of Chennai's Literature Festival in 2016.
Digital public art from Invisible Flock is currently forging a DUET superhighway between cities in the UK and India.
Enabling artistic communications through digital technology (requiring fewer bricks and mortar) to co-exist with the old, DUET is forging connections that feel very physical.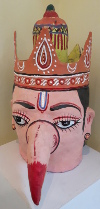 Seen and not forgotten in India, Mysuru heritage centre
Find out more about what Artificial Silk has made to date.
Whether unearthing stories of Northern England's textile industry from the early 1900s to the 1970s, whether drawing out connections between this region and workers in India, Pakistan and the world (through an exhibition with audiobites and book from Pakistan to Preston), whether celebrating Kurdish names that were banned and lost (through a dual language Turkish and English book and performance The Typing Man), or re-protesting Winston Churchill's ban on women's choice of work (through a political comedy and street protest Ban the Ban on Barmaids!) resilience, revival and imagination are the threads running through.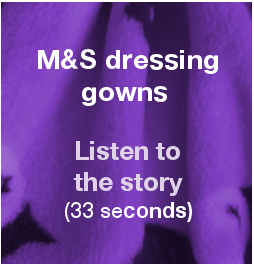 Listen to a short recording of how artificial silk was used in the making of M&S dressing gowns.
Hear how we dramatised the story of The Typing Man
Read our topical thoughts @papercroissant
See our professional connections