An object associated with someone or something we love can elicit the intangibles of an important relationship: memories of conversations, arguments, gestures of kindness, love, misunderstanding.
The object can serve as a nexus of the emotional interactions that bind us to people and the environment, restoring stories seemingly long-dissolved by time.
Intangibles arising from objects can re-establish a sense of possibility, of interaction, with people and places whose roles in our world have otherwise ended.
We can re-frame our reflections to tell new stories about our present and future.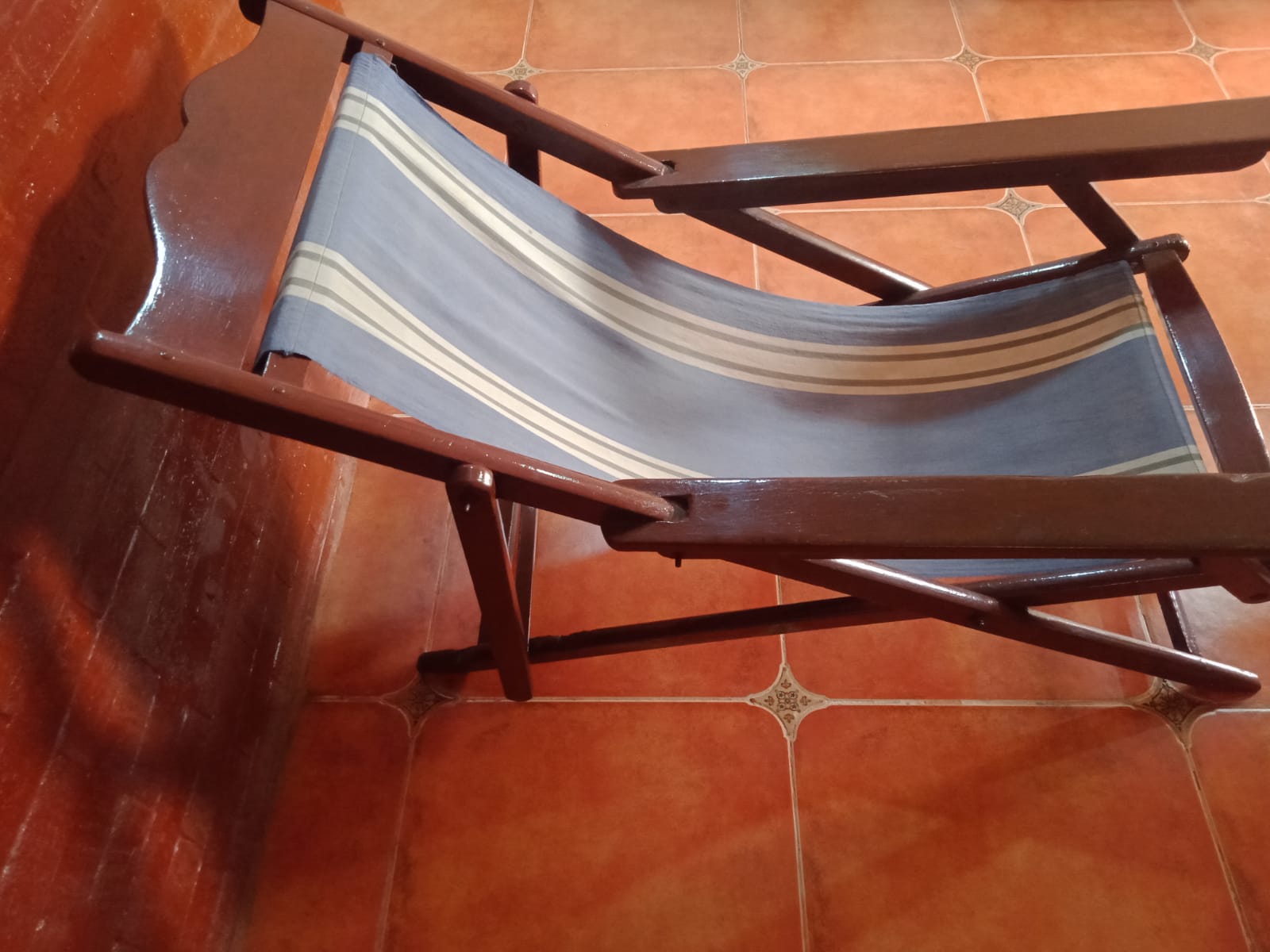 Shinie Antony's father read the newspaper in this teak chair
while pontificating on the upcoming day (Easy Chair)
An exObject can be about something real, like a lost key, an inherited watch, a hand-made box. Or something imagined, that we wish we had experienced or owned. An exObject can be the sharing of time, like a regular journey taken down a familiar road, there and back.
Every exObject deals with a kind of loss. This loss can be the green spaces where we used to play or sit. It can be regret for not spending sufficient time with family, the yearning for a relationship we never had (or not in the way we wanted). Loss can be a hope we had for the future that is not yet realised, but might still be possible.
By looking closely, using our imagination, talking to others, we have the chance to re-envisage valued people, places or things lost but not forgotten.
exObjects can make intangibles feel more reachable, bringing physical objects like a favourite teak chair used by generations of a Keralan family, or the key to a childhood garden, into a hopeful present.
Inspirations for the exObjects project
Following a Covid infection, Jean Boyle died on 12th December 2020. In the hours, days, weeks and months that followed, objects surfaced from the range of her 89 years of life…
a tiny icing sugar dove that topped a 1954 wedding cake,
witty hand-written letters that tentatively initiated decades of being together,

blunt Hollywood film reviews with the capacity to dent famous actors and directors alike,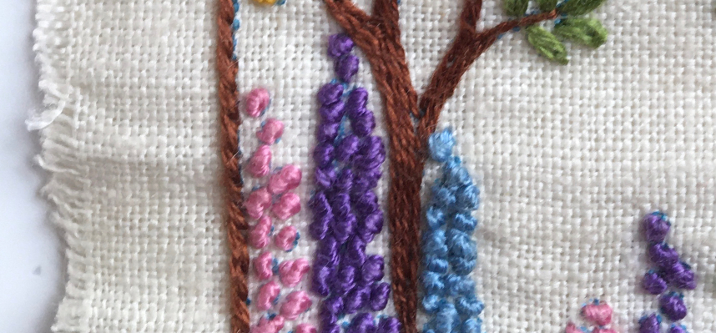 … and embroidery designs inspired by a love and respect for nature.
Jean took part in Colours, Community & Chemistry at the People's History Museum. She contracted Covid-19 and died at the end of 2020.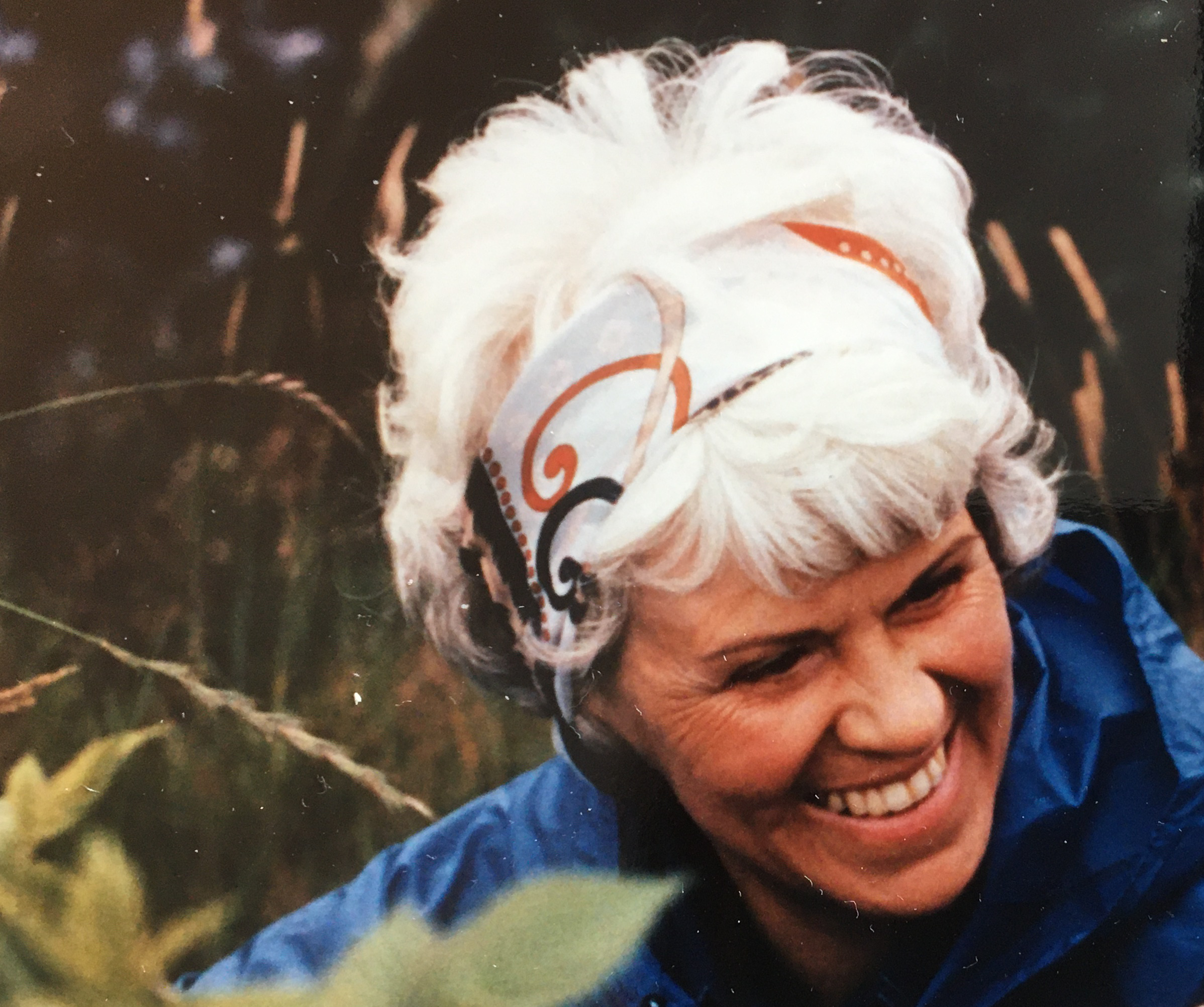 Read her Other lives obituary published in The Guardian on 10th February 2021.
Read Terry Boyle's Other Lives obituary in The Guardian on 30th August 2021.

——————————————————————–
Write your own exObject:
Choose an object that reminds you of someone or something important.
The object you want to reflect on might be intangible, like a feeling.
1. Write a memory mixed with imaginative writing (50 – 300 words)
2. Or record a voice file up to 3 minutes long.
Please include:
– an image, which doesn't have to be the object, just one associated with your piece
– a caption for your image (1 – 30 words)
– Alt text describing what your object looks like (max 50 words)
Email your writing or recording, your image, caption and Alt text to us at: exObjects2022 @ gmail.com
Please note: By taking part in the exObjects collaboration you're agreeing that your contribution can be shown on this website and in related media and activities. This is a non-exclusive license agreement, where you retain copyright in your work and are free to show it elsewhere.
——————————————————————–
Go to the exObjects 2022 collaboration.

Read exObject 'Peace'

Find out more about what Artificial Silk has made to date.