Here's a flavour of what we do:
– Writing and performance fiction, blogs, movement to texts
– Community projects exhibition, audio recordings, craft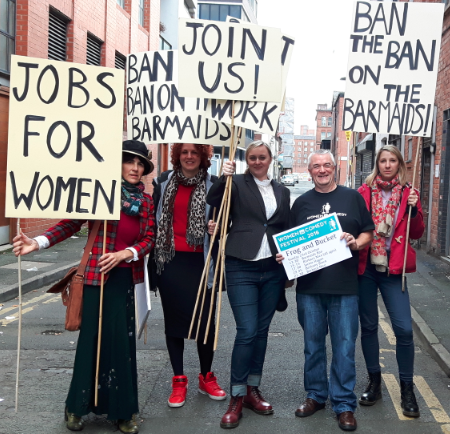 Ban the Ban on Barmaids! protest performance in Manchester's Northern Quarter 
Writing and performance
Our latest devised performance and perambulation in the Northwest was a political theatre comedy Ban the Ban on Barmaids!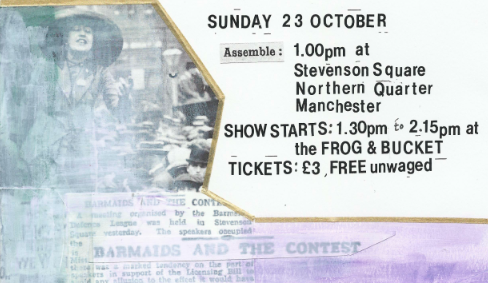 We were part of the Women in Comedy festival whose director Hazel O'Keefe won a Power Women Award in 2017.

Previous Artificial Silk performances…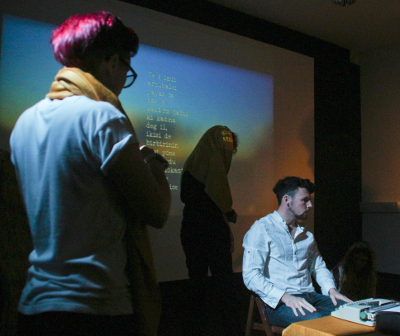 The Typing Man narrative was adapted for an experience with graphics and composed sound at The Bluecoat in Liverpool. The original story was shortlisted in the Mslexia awards from over 2,000 entries. Read about the creative team.
Community projects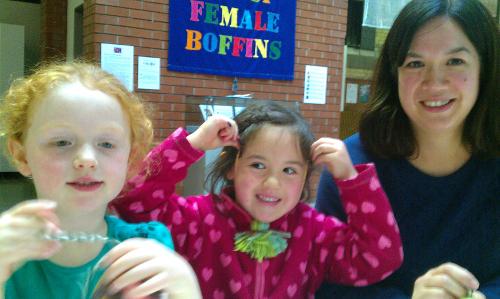 22,571 visitors of all ages took part in Colours, Community & Chemistry at the People's History Museum in Northwest England.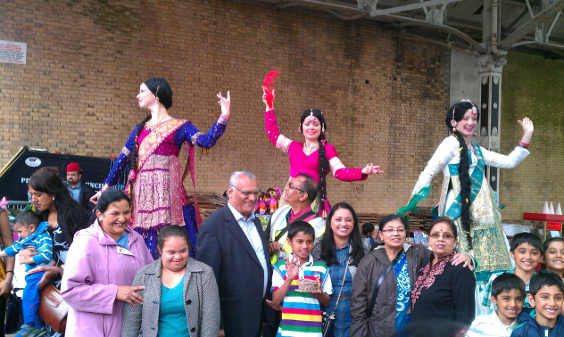 Mela came to the Fish Market in Preston. The novel from Pakistan to Preston features the town in 1972 Guild year.
Artificial silk is a textile too. From the eve of the Second World War this transformative textile was made in the northwest of England in a huge factory where workers from all continents worked side by side. Filaments of silk from the cellulose in wood were twisted together and woven into clothes, war-time parachutes, sanitary wear including pads, items for hospitals, and many other forms. M&S used artificial silk for their popular nighties. Artificial silk was exported all over the world. Click here for more.