by Devasiachan Benny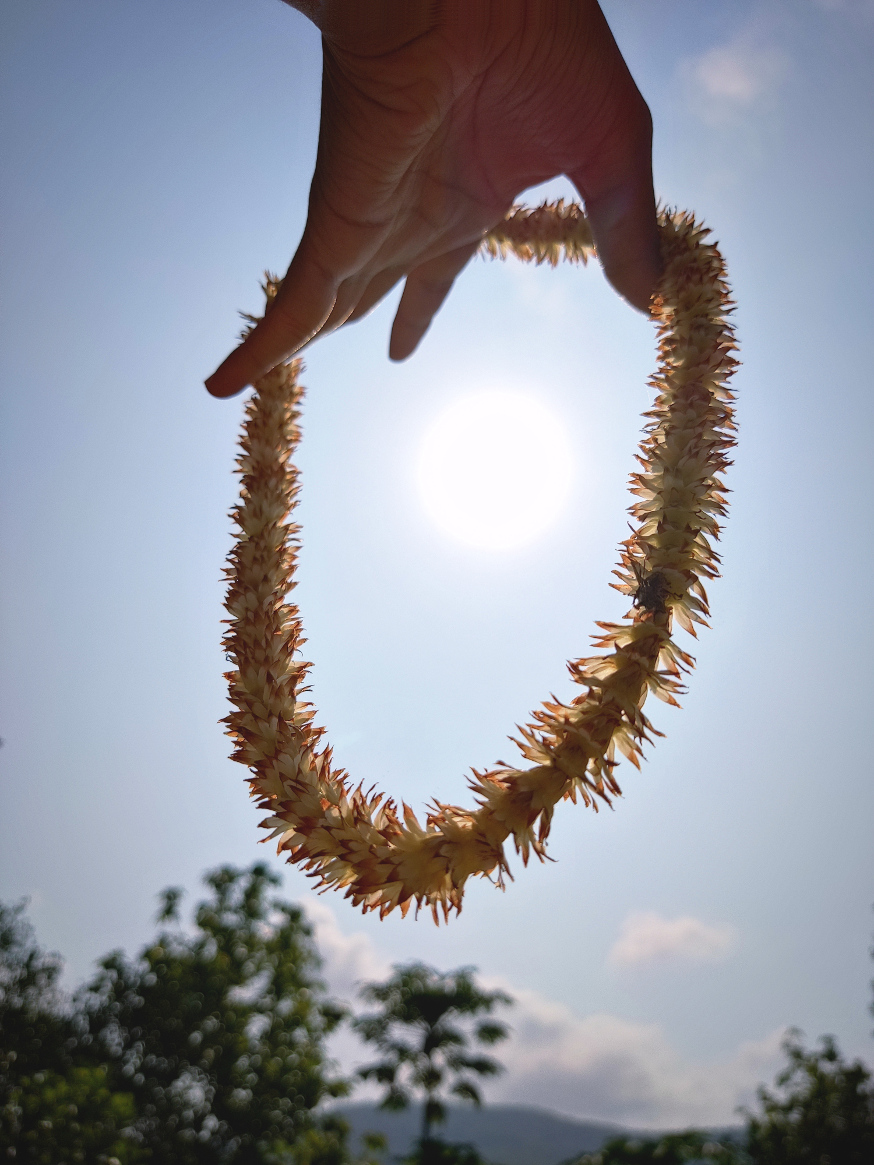 Mimusops elengi flowers collected, woven and photographed in Pala by Theresa Benny
Originating from the Vagamon Hills, the Meenachil River runs though the town of Pala, my birthplace in the cradle of the majestic mountains of the Western Ghats.
When I am in Pala I see that underneath the lush green vegetation is rock that can be ground into powder for concrete. It was concrete that formed my new family home, where before there was a timber-framed construction of teak. Timber structured schools, shops and houses all give way to concrete.
Pala gained its fortune from pepper, ginger, coconut and then a rubber plantation boom. Natural rubber is a strategic crop of the world, but climate change has caused a fall in production, and now talented people take up jobs in other countries, particularly Canada. They work in healthcare, they are priests and nuns, teachers, diplomats – the toiling people. K.M. Mani, author of the Toiling Class Theory, stood for farmers, the backbone of India. Climate change is real. The voiceless farmers are worst hit. Their voices should be listened to.
Climate change shows us the gravity of irresponsible mining and exploitation. Just as the Meenachil River brought water to replenish the coconut tree and flowers of my childhood garden, so I want to replenish and safeguard what I can. By studying the past and the present, I hope we can attain a better equilibrium for the future. Two rusty keys saved from a lost teak home help to focus the mind.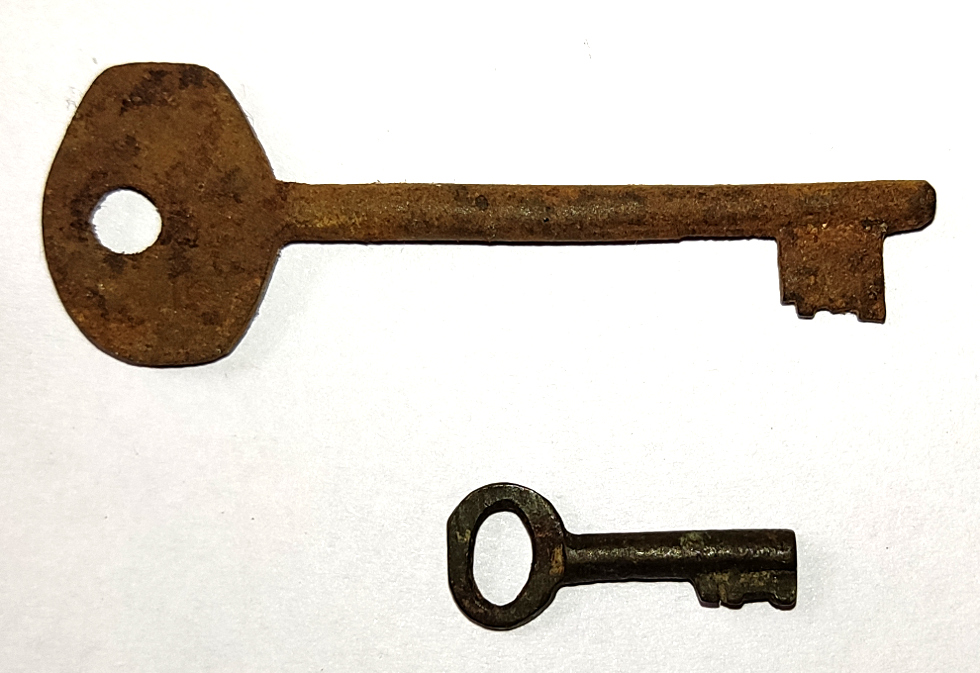 (Copyright: Devasiachan Benny, 2022)
Twitter: @BDevasiachan
________________________
Go to the next exObject.
________________________
Read Keys of a Lost House #1 in the trilogy by Devasiachan Benny
Read Lost Garden of a Lost House #2 in the trilogy by Devasiachan Benny
–––––––––––––––––
Create your own exObject – here's how.