'Keys of a Lost House' by Devasiachan Benny
My home was a traditional house made of teak. Three generations of my family lived there happily and peacefully for more than a hundred years.
When my house was demolished to give way to a concrete structure, also taken away were the place of my birth and eighteen years of colourful childhood memories.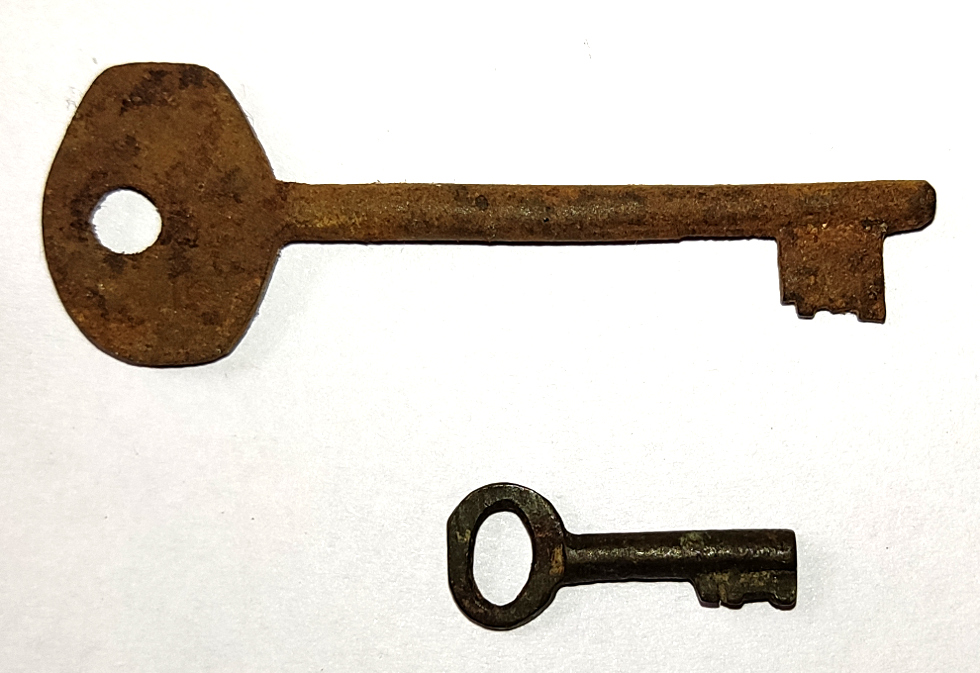 Large key for opening the door of the author's childhood home.
Small key for opening his wardrobe door.

Whereas my wooden house was naturally temperature controlled, expensive air-conditioning cannot control the temperature of its concrete replacement. No matter how cool the dial setting, this modernisation cannot take away my feelings of burning and pain for the past.
The concrete buildings are expected to have a lifespan of forty years or less. My traditional wooden house hosted three generations and me, the upcoming fourth generation, and it could have accommodated more.
According to me, social status is earned by good deeds. It isn't to be bought, because such things don't last. Some people consider the traditional wooden houses embarrassing for their so-called 'false' social status. People want to demolish old houses and build concrete ones to show their social status. They can only manage this by taking out a big loan, which may later land them in trouble. Their house, this family home, might in the end be taken over by the bank. It is a situation that is common.
The introduction of imitation modernisation onto what was a healthy traditional lifestyle has created a trend of demolishing majestic traditional houses in central Kerala. Pala! But when a house is brought down in a poorer rural place, that isn't the end of the story. The beautiful, weathered, worn teak is often purchased by a tourist development organisation for a very low price. Bit by bit, the house is reassembled in a resort, fetching a fortune for the corporates.
My childhood home was put together in an alien place for people unaware of its family story.
The two keys are rusting and fading away, just as my home has faded, gone forever. If only the keys, the only treasure in my childhood home's memory chest, if only they could open the wooden doors again and take away my grief.
My voice was never heard then. But I am speaking now. Who is listening?
(Copyright: Devasiachan Benny, 2022)
Twitter: @BDevasiachan
(Photograph by Theresa Benny)
Read Lost Garden of a Lost House #2 in the trilogy.
________________________
Go to the next exObject.