'Old Cloths' by Maggie Pollard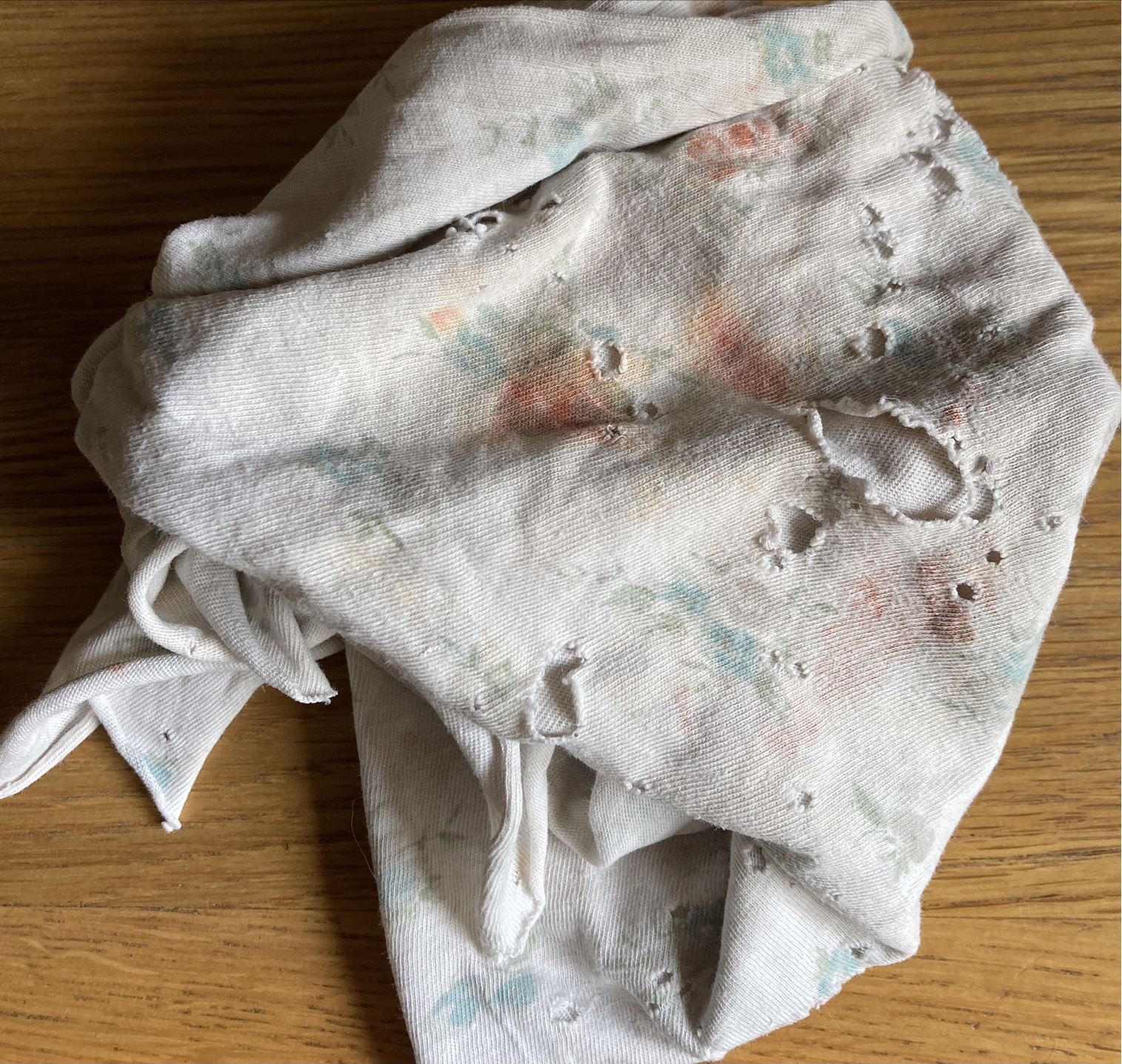 He fantasised about a nylon
lace embroidered negligee.
He's seen one in a film.
A woman smiling, serving him,
seductively.
But no… she grimaced mostly,
wore that cotton nightie
from the catalogue.
Just as well, really.
He wasn't up to romance
or the frills and thrills
of intimate encounter.
Felt safer with the cotton.
More practical he thought,
and hankered after, craved the day,
he'd get his hands on it
and cut it up for rags.
––––––––––
Notes:
My dad was a painter and decorator, and so needed lots of cloths/rags for his work. No simple tins of paint in those days and wallpaper paste was home-made too. There were no such thing as 'wipes' in our house, even when they became available in shops. But cloths were vital! No one 'bought' a cloth.
In the days before the talk of climate change, Mum and Dad thought it well just 'wrong' not to recycle, reuse etc. Dad would always be on the look-out for old vests, nighties to cut up. Different materials for different jobs… a thinning 20 year-old towel was coveted as the best.
I inherited Dad's passion for cloths. I keep two piles of cloths, one under the sink and one in the airing cupboard. Different ones for the windows, some for damp dusting, dirty jobs needing disinfectant, polishing the brass handles on my desk drawers.
So when I was clearing their house I made sure I kept some of Dad's cloths. The one I chose to write about had been cut from one of Mum's nighties and was covered in paint. I just had to have it, as a loving reminder of them both.
My partner is an engineer who also builds motorbikes so he needs lots of cloths for oil spills and meticulous cleaning. When we met, he was most impressed by my collection of old cloths.
(Copyright Maggie Pollard, 2023)
Listen to the author's audio performance of her writing:
Go to the next exObject.
Create your own exObject – here's how.