'Easy Chair' by Shinie Antony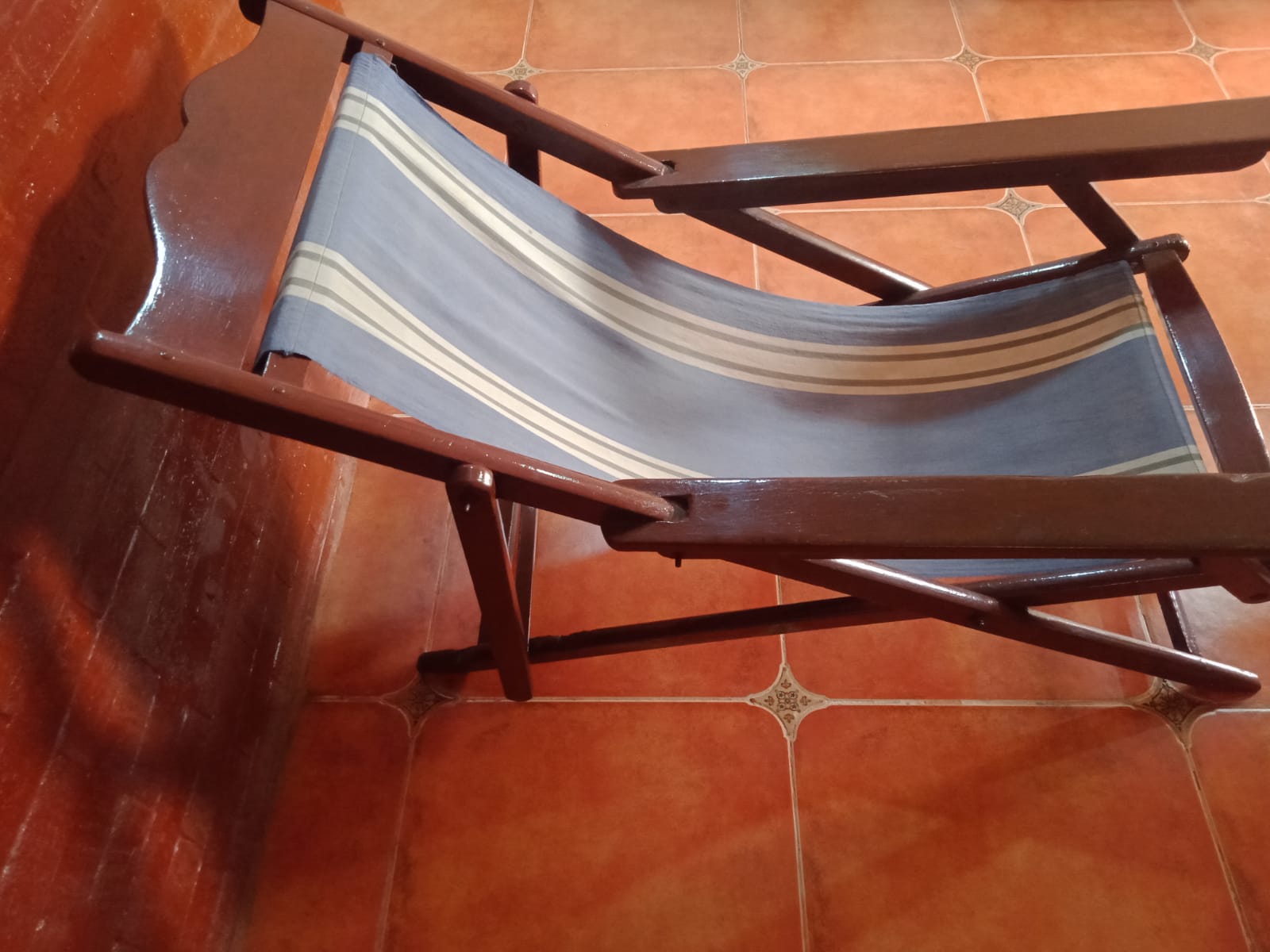 My father came back to our Delhi home looking very sheepish one Sunday. He said he'd been to confession, a very Catholic thing to do, especially for someone who last went to church when he wed. What did you tell the priest, we asked. 'That I did not think there is a god,' he said.
'Why would you do that?' my mother gasped.
'I wanted to hear his side,' he said.
This childlike openness and inclusive curiosity – he loved being challenged on just about everything he believed in – made growing up with him a pleasant rollercoaster. And I must say my brother and mother joined in as best they could despite their fondness for sanity and order. Dad was always being dad, saying the wrong thing, doing the right thing. And it is only when he left us in 2013, following a stroke, that we discovered how like him he had turned us into.
Sometimes we did not know what to do with all his honesty. He revealed everything to anyone who asked. He had no secrets. Lucky for us we don't rob or kill for a living, because he'd merrily have turned us in. Though I guess he would have visited us in jail and told us in excruciating detail what people were saying about us.
Candour was the cure. A mistake made but owned was a moral act. He made it his strength and a source of alarming confidence, this bluntness directed against self. But for those around him it was a muscle relaxant, a spa for the tongue: we could say what we want without fear of judgment. A safe place to unload our moments of mortification. He made it alright with self-deprecating wit; you know, how the exact thing had happened to him not too long ago… Nothing was too bad or too far gone. Everything was retrievable. Everything possible in the second round. Or third.
All anecdotes about him touch on courage and frankness. His funeral, to me, was an endless and exhausting listening in on tales of pluck – like meeting him in a novel. Who was this man constantly changing lanes in rush-hour traffic? It dawned on me then that this was his essence, what he left behind as memories of him: a practical sense, the sheer will to survive, move on, get past. I used to think my parents' constant cheer a middleclass embarrassment while growing up, but now seeing how prone we are to depressive states of mind, I realise what a miracle it was to be brought up by two people who loved each other to bits and let nothing faze them. All solutions were just a punchline away.
When I went through any personal turmoil, there was always his unconditional love as well as that certainty he had that I was special just because I was his child.
He was also a spectacularly bad singer. It was never the music that glued him to his radio in the first place, but the lyrics. Though he loved old English, Malayalam and Hindi songs, it was Tamil poetry and Tamil lyrics that were his favourite. A lullaby picturised on Shivaji Ganesan, Malarnthum malaratha (like a flower that's started to bloom). A funeral hymn in Malayalam, composed by a German priest, Samayamam rathathil njan (In the chariot of time, I tour heaven).
After his abrupt departure – made more abrupt by how talkative a person he'd been – these two songs play on a loop in my mind. A line or word sets me thinking. Of why he liked this song, this para, this wordplay, this imagery, this rhyming, this alliteration… I try to imagine all possible connections and permutations, to yoke my mind to his, trace him by his auditory habits, think now what he thought then. I remember the luminous wait on his face in the pause between two words in the middle of a song.
Our house is littered with his stuff. His watch, his umbrella, his belt, his work badge… We dust these, polish them, like he may need any of it any moment. A birthday card he gave my mom is open at To My Darling Lily. The easy chair, on which he'd lie to read the newspaper, have his morning tea and generally pontificate on the upcoming day, is here. Made of teak, it belonged to his own father and so is a portable object of continuity to us, a daily everyday snapshot of where we come from, who we used to be.
Authenticity is the very foundation stone of a spiritual us. We are but bridges made up of our ancestors' DNA, carrying our fathers and mothers in our cells. We have no choice whom we are born to, but goodness what luck, what magic, to happen by because two people set aside everything else that demanded their attention to take the time, and love, to make us.
That sudden tenderness five decades ago just so I am here, I owe my everything to it.
(Copyright: Shinie Antony, 2022)
Twitter: @shinieantony
Read Shinie Antony's article about learning to speak the language of grief, published in April 2022.
Teak, an increasingly rare natural resource, also features in the exObject Keys of a Lost House by Devasiachan Benny.
________________________
Go to the next exObject.
Create your own exObject – here's how.
What is the exObjects 2022 project?