(by A.T. Boyle)
With limited time to watch over four children under eight, once born to you, the children look to you because you look unswervingly to them.
It was you who caught me wandering corridors when others slept (I recall the wandering, not the why). You who led me back quick enough to enjoy still-warm sheets, saving me from an electric blanket whose current ran through flesh and made fingers vibrate against wallpaper. You who bought long cotton socks when the fashion was summer short. You who understood my strawberry birthmark was more mole's hill than ice cream variety. You who absorbed my complaints about the heat.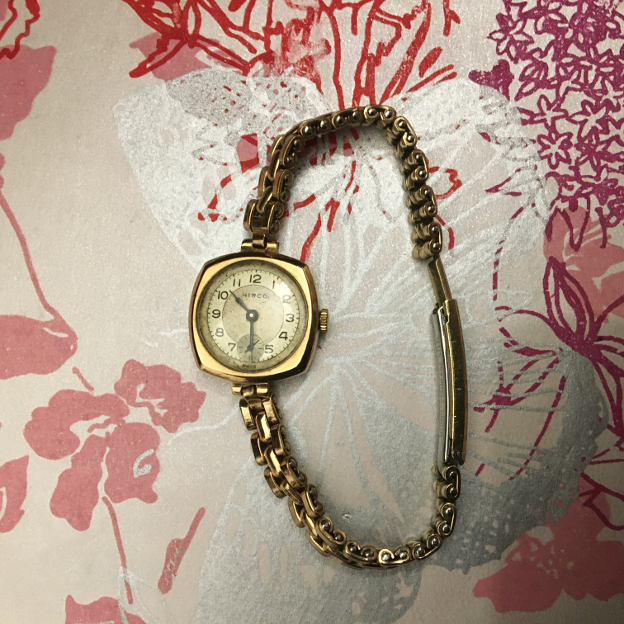 You who gave me the rose gold watch given by your husband on your wedding day, or maybe it was on your first anniversary. A gift to me at Christmas when I was 22 and he gave you a modern design that I didn't like and I'm not sure you did.

You, who didn't complain when that rose, that gold, was instantly lost. You who helped sift the wrapping paper to no avail. Forgave me it was gone too soon. Embraced me when I returned, green sprout-adorned watch found, happiest for my re-found happiness.
When I missed you, working far away because that's where the jobs I wanted to do were, I held your watch up to my ear, its fine Swiss tick like a fast heartbeat, like your fast heartbeat, sounding like us together: sometimes edgy, sometimes not able to say, held fast by our foundations.
In the present I don't wear our watch, this family watch. I'm afraid I will lose it. When you died I remembered where it was safely stored, I saw the time it had stopped: just before 10.30 in the morning. There's no significance in that. There's no reason to leave the winder unwound.
It's easy to grip my thumb and forefinger on the notched circle, roll it clockwise.
Don't over-wind, comes your voice. Always that clear instruction to take due care, the frisson of worry, a How will we manage? And, Get on and wear it!
This is what being watched over feels like: someone who is alert to you, wants to worry over you. It irritates, but pleases you too. Sometimes beyond words.
(Copyright A.T. Boyle, 2022)
Read the 'Possibility' exObject with a photograph of this watch when it was wrapped round a mother's wrist in 1955.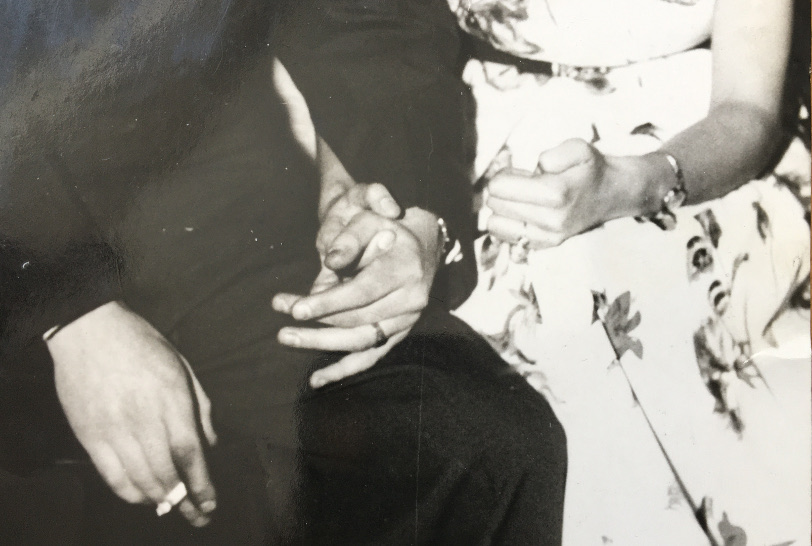 Read the Guardian obituary about Jean Boyle

——————————————————————–
Tweet your exObject (or respond to other contributions): @exObjects
Email: exObjects2022 @ gmail.com
——————————————————————–